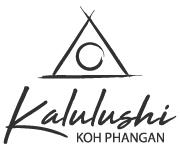 A sustainable resort on one of the most popular South East Asian islands, Koh Phangan.
Nestled on the hillside with the lush green jungle to one side and panoramic sea views on the other, we invite you to kick back in the hammock and immerse yourself in tranquil tropical island vibes.
Be present in the moment and just breathe!